You already know that the tropical unsweetened dried jackfruit is very healthy, soft and delicious. But did you know that it's also a great overall meal to add to your diet?
Super Dried Jackfruit No Sugar is our superfood with no added sweeteners or preservatives. It's a great whole meal to add to your diet.
If you are looking for a healthy, flexible, delicious and nutritious snack, don't miss our tropical dried jackfruit! It also fits in your desk drawer or even in your pocket — so you can eat it anywhere!
Dried jackfruit is a delicious and nutritious snack that is loved by many people. You can put it in a compact bag to use when watching movies, traveling, having a picnic or enjoying tea and coffee. It is also suitable for parties and family gatherings.
Jackfruit is rich in B vitamins (B1, B2, B6), vitamin C is very good for the digestive system and pregnant women.
Jackfruit contains very little saturated fat, cholesterol and sodium. To help strengthen the immune system good for the heart. Natural sugars (fructose and sucrose) in jackfruit help fill the body with energy.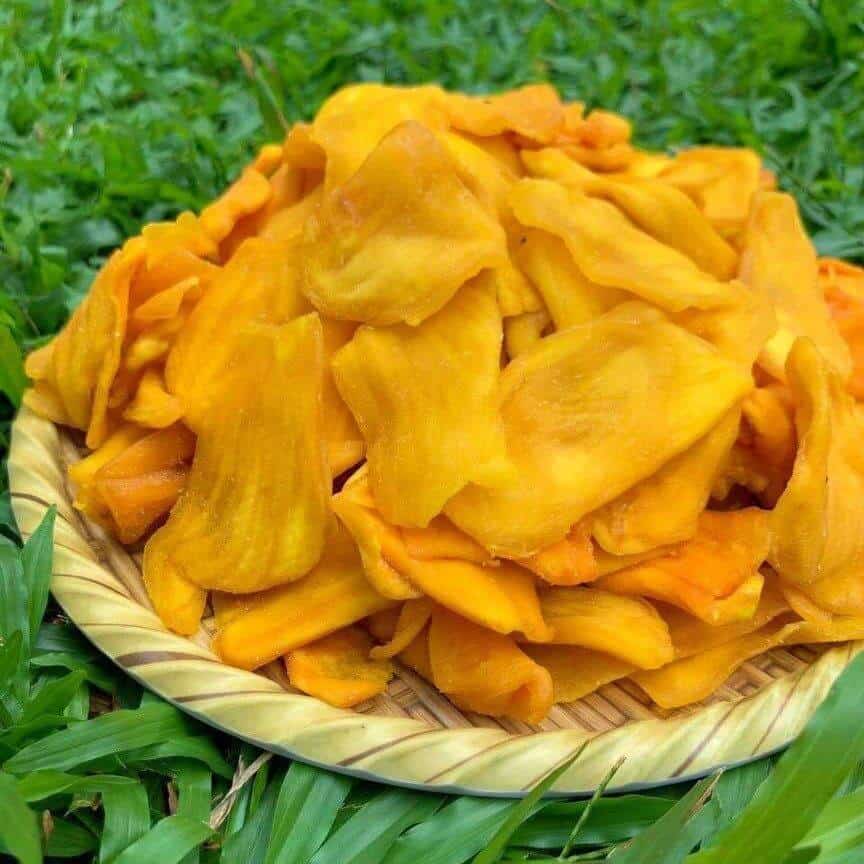 The phytonutrients (lignans, isoflavones and saponins) in jackfruit are extremely beneficial for health. prevent high blood pressure good for the stomach and increase the vitality of the skin
Especially, FruitBuys dried jackfruit contains 100% fresh jackfruit, no sugar, no artificial colors. And no preservatives! It is a product that dries the water while keeping essential nutrients and minerals inside.
If you're looking for a healthy snack that you can enjoy any time of the day, look no further than our sugar-free dried jackfruit!
Our Dried Jackfruit No Sugar is made with 100% fresh jackfruit, so you can be sure you have all the nutrients and minerals your body needs. And our products are counterfeit-free, sugar-free, colorant-free and preservative-free. It's also a very low-calorie snack: just 50 calories per serving!
We know that eating well is important to you. That's why it's easy to eat dried jackfruit when you need it. You can eat at home while watching movies or traveling with friends and family. You can even take it with you on picnics or other trips with plenty of snacking opportunities!
So grab Dried Jackfruit No Sugar today and feel good about what you put in your body!
CONTACT US