Freeze-Dried Fruit Powder | FruitBuys Vietnam
Freeze dried fruit powder is a type of fruit product that is made by removing the water content from fresh fruits using a process called freeze drying. Freeze Drying (FD), also known as lyophilization, is a method of preserving food by freezing it and then reducing the pressure to remove the ice by sublimation. This process preserves the shape, color, flavor, and nutrients of the fruits, while making them shelf-stable and easy to store and transport.
I. What is Freeze Dried Fruit Powder?
Freeze dried fruit powder has many advantages over other types of fruit products, such as canned, dried fruit, or frozen fruits. Some of the benefits are:
High nutritional value: Freeze dried fruit powder retains most of the vitamins, minerals, antioxidants, and phytochemicals that are found in fresh fruits. These nutrients are essential for maintaining good health and preventing diseases. Freeze dried fruit powder also has a high fiber content, which helps with digestion and weight management.
Natural flavor and aroma: Freeze dried fruit powder has a concentrated and intense flavor and aroma that is similar to fresh fruits. Unlike other methods of preservation, freeze drying does not alter the taste or smell of the fruits. You can enjoy the natural sweetness and freshness of the fruits without any added sugar or artificial flavors.
Long shelf life: Freeze dried fruit powder can last for up to two years without refrigeration or preservatives. This makes it ideal for long-term storage and emergency situations. You can also save space and money by buying in bulk and storing it in a cool and dry place.
Easy to use: Freeze dried fruit powder is very versatile and convenient to use. You can rehydrate it with water or milk to make smoothies, juices, sauces, jams, or desserts. You can also sprinkle it on your cereal, yogurt, ice cream, or baked goods to add flavor and nutrition. You can even eat it as a snack or mix it with other ingredients to make your own granola bars or energy balls.
II. Why should you choose freeze dried fruit powder from FruitBuys Vietnam?
If you are looking for high-quality freeze dried fruit powder at wholesale prices, you should choose FruitBuys Vietnam as your supplier and exporter.
FruitBuys Vietnam is a professional wholesale supplier and exporter of premium dry fruits, freeze dried fruit, freeze dried fruit powder, healthy snacks, exotic fruits, exotic snacks, veggie chips, vegan snacks, no sugar snacks, and low-sugar snacks with advanced drying technologies such as Air Drying (AD), Freeze Drying (FD), Vacuum Frying (VF).
We focus on quality assurance, wholesale prices, high margins, and reliable logistics & supply with 7 years of experience providing for individual customers, wholesale customers, retail, import companies.
* Here are some reasons why you should choose us:
We source natural tropical fruit lines from Vietnam: Vietnam is one of the leading producers and exporters of tropical fruits in the world. The country has a rich biodiversity and a favorable climate for growing a variety of fruits such as

Banana

,

Dragon fruit

,

Durian

,

Jackfruit

,

Mango

,

Papaya

,

Passion fruit

,

Pineapple

,

Sapodilla

,

Strawberries

,

Soursop

, 

Rambutan

,

Avocado

,

Cashew nuts

,

Sweet Potato

,

Lotus

,

Taro

, and more.
These fruits are known for their delicious taste, exotic appearance, and health benefits: We source our fruits directly from local farmers who practice organic and sustainable farming methods. We ensure that our fruits are fresh, ripe, and free from pesticides, chemicals, and GMOs.
We use advanced drying technologies to preserve our fruits: We use state-of-the-art drying technologies such as Air Drying (AD), Freeze Drying (FD), Vacuum Frying (VF) to preserve our fruits. These technologies allow us to retain the shape, color, flavor, and nutrients of the fruits while removing the moisture content.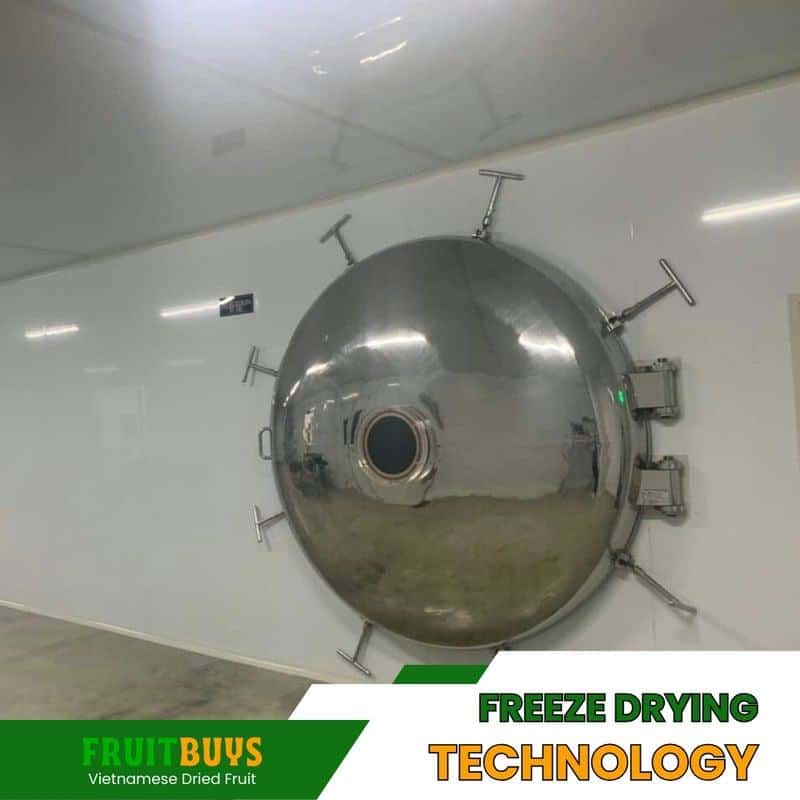 Our products are hygienic, safe, and compliant with international standards and regulations: We also have a strict quality control system that monitors every step of the production process from raw material selection to packaging and delivery.
We offer competitive wholesale prices and high margins: We offer wholesale prices that are lower than the market average and higher than the production cost. This means that you can enjoy high profits by selling our products to your customers. We also offer discounts for bulk orders and loyal customers. We accept various payment methods such as PayPal, Wise, credit card, bank transfer, and cash on delivery. We guarantee that our prices are transparent, fair, and stable.
We provide reliable logistics and supply services: We have a strong network of logistics partners who can deliver our products to any destination in the world within 7-10 days. We handle all the paperwork, customs clearance, and shipping fees for you. We also provide tracking information and customer support throughout the delivery process. We ensure that our products are packed securely and arrive in perfect condition. We also offer free samples and a 100% money-back guarantee if you are not satisfied with our products.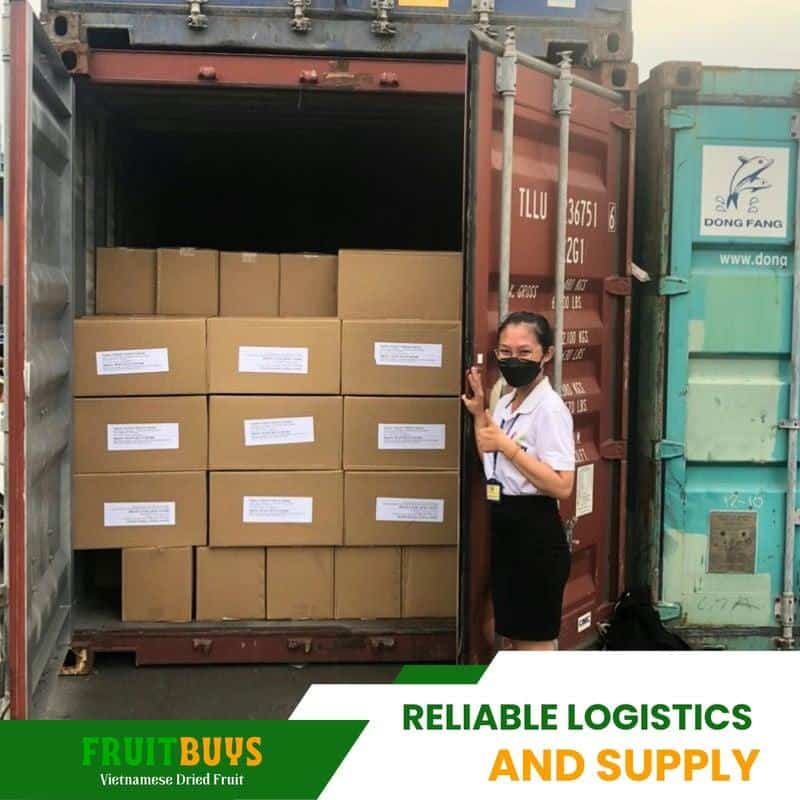 * How to contact us?
Ready to enjoy the deliciousness and convenience of freeze dried fruit powder? Look no further than FruitBuys Vietnam! Contact us today to get started.
📞 WhatsApp: +84 919 739 589 📧 Email: support@fruitbuys.com
Want to explore our wide range of products and place your order? Visit our website at www.fruitbuys.com. We can't wait to hear from you and build a lasting business partnership. Thank you for choosing FruitBuys Vietnam as your go-to freeze dried fruit powder supplier and exporter.