Mango is the king of fruits, so it's no surprise that dried mango pieces are also very popular. What makes them different from other dried fruit products? How are they created? And why are they considered a better choice than other dried fruits?
FruitBuys specializes in the production of Sugar Free Dried Mango and 5% Sugar Dried Mangoes which are made from fresh mangoes that are freeze-dried to ensure they retain their natural flavor and color. A special drying process is used to ensure that most nutrients remain intact.
The difference between these two products is that FruitBuys Sugar Free Dried Mango has no added sugar or any other additives, while 5% Sugar Soft Dried Mango contains a small amount of added sugar for those who like to eat it. a little sweet
5% Sugar Dried Mango has a sweeter taste than FruitBuys Sugar Free Dried Mango. Meanwhile, dried mango without sugar has a sweeter taste than FruitBuys 5% sugar dried mango.
FruitBuys Soft Sugar-Free Mangoes are 5% lower in calories than Sugar-Free Mangoes because they contain no added sugar or sweeteners or artificial colors. They are just dried pieces of fresh mango when it is almost ripe and the ripeness of the mango is also an important factor in creating a taste that is neither too sour nor too sweet.
To create this delicious, attractive sugar-free dried mango requires many techniques as well as careful selection of ingredients to produce quality sugar-free dried mangoes that are neither too sour nor too sweet. The color is beautiful, the taste is just right: not too sweet, not too sour.
Understanding this, FruitBuys has been very strict right from the selection of ingredients. Mangoes must have a moderate ripeness, sourness, sweetness, and when dried, the product has a delicious and attractive taste without adding sugar or coloring.
Not only the input of raw materials, but also the drying stage is equally important. This stage determines 80% of product quality. FruitBuys has applied advanced Japanese freeze-drying technology along with a high-tech process to retain the full color and delicious taste of fresh mangoes.
The process of creating dried mango pieces without sugar is not simple, so the nutritional value it brings is also higher and very good for health. They are considered the most premium version of fresh mango
Both these dried mango products are absolutely delicious, with FruitBuys Sugar Free Dried Mango you can enjoy the same great taste as regular dried mango without sugar and artificial colors but if you like mango Your dried fruit is sweeter, then Mango 5% is for you!
Why soft dried mango is your great choice?
Soft dried mango is a product made from natural and healthy mango, belongs to a group of products rich in nutrients, its natural color and flavor are kept intact only through the freezing process and without any additions. ingredients in the manufacturing process.
Fruitbuys Vietnam soft-dried mangoes are freeze-dried to keep the nutrients, colors and natural flavors of fresh mango intact, creating a delicious, attractive and convenient product for consumers.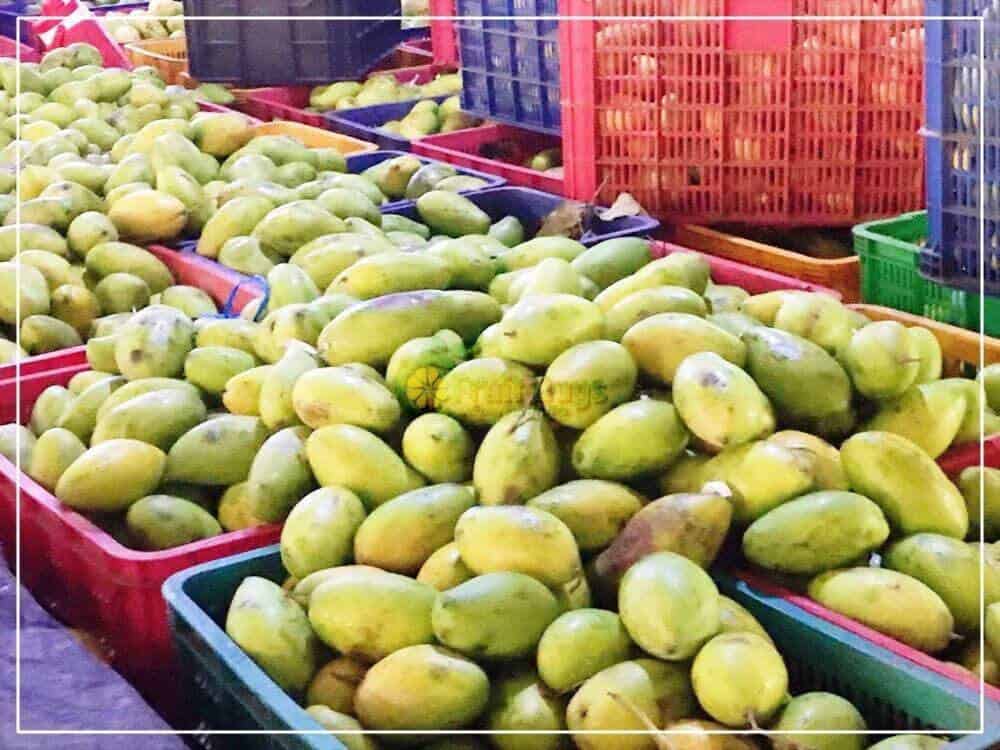 The raw materials for the production of soft dried mangoes are Keo and Cat Chu mangoes in Dong Thap and are selected from large, fresh and quality mangoes. The production process is very strict from importing raw materials to processing dried mango. The product completely uses cold-drying technology (not fried in oil), creating a delicious, attractive and convenient product for consumers.
Natural products contain many minerals and vitamins such as: Vitamins C, B1, B2, C1 … provide essential vitamins for the development of the human body, strengthen the immune system and prevent diseases. The product is often positioned in the high-end healthy food market, so dried mango is an attractive, convenient and healthy product.
The benefits of mango that you may not know
The reality is that Mango is one of the most delicious foods with many health benefits, but most people don't know how beneficial it is. Speaking of mango, you probably know that in addition to vitamin C, mangoes are also high in fiber, which means they will help you cure constipation. The fiber in mango also helps you feel full faster than many other fruits, which is a very good weight loss food.
One 100g of soft dried mango provides 287 kcal. Mango contains a lot of vitamins, including vitamins C, A, B, B6, …. Moreover, mangoes also contain beneficial bacteria and essential minerals (copper, potassium, magnesium).
100g of dried mango contains:
Lipids 0.4 g
Saturated fat 0.1 g
Polyunsaturated fat 0.1 g
Monounsaturated fatty acids 0.1 g
Cholesterol 0 mg
Sodium 1 mg
Potassium 168 mg
Carbohydrates 15 g
Fiber 1.6 g
Sugar 14 g
0.8 g Protein
Iron 0.2 mg
Magnesium 10 mg
Calcium 11 mg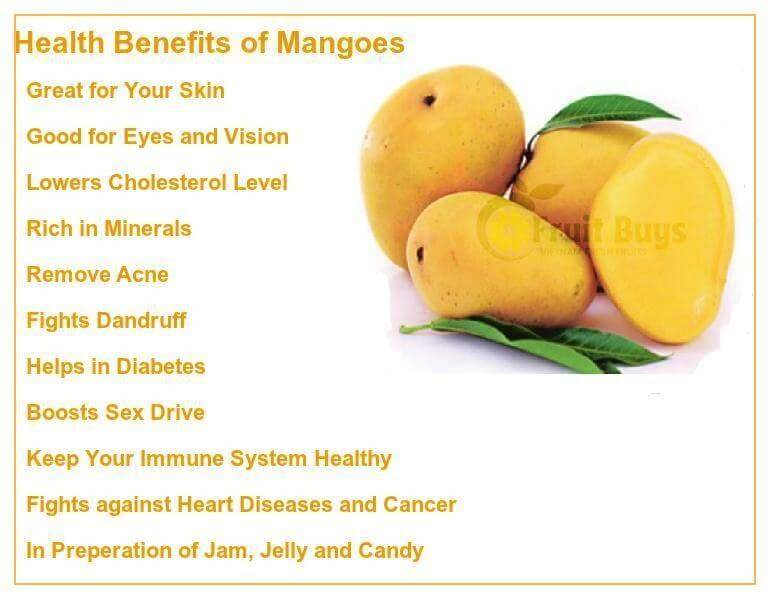 Fruit Buys Vietnam The Benefits Of MangoThe benefits of mangoes are antioxidants and amino acids. All of which help protect the human body from the devastating effects of oxidation. In addition, studies have shown that the rich phytonutrient composition of mango not only promotes the overall health of the body, but also promotes skin and oral health.
Mango's wide range of nutrients and minerals make it a powerful addition to a solid health and fitness regimen. And due to its versatile nature and pleasant taste, adding mangoes to your lifestyle is easy and fun.
How to make soft dried mango in Vietnam?
Fruitbuys Vietnam is a company specializing in the production and wholesale of dried fruit products in Vietnam. We are proud of our philosophy that a successful business needs to combine technology, research and innovation
Advanced freeze drying technology allows us to create delicious and healthy dried fruits directly from fresh fruit. This is possible because Fruitbuys' dried fruit is produced using modern freeze-drying technology.
Fruitbuys dried mango is made from the best quality fruit ingredients, selected from the most suitable farms in Vietnam. Dried mango is processed and dried by a closed freeze drying technology that evaporates moisture by drying at a temperature of 0-10 degrees Celsius, so it retains its natural aroma and sweetness.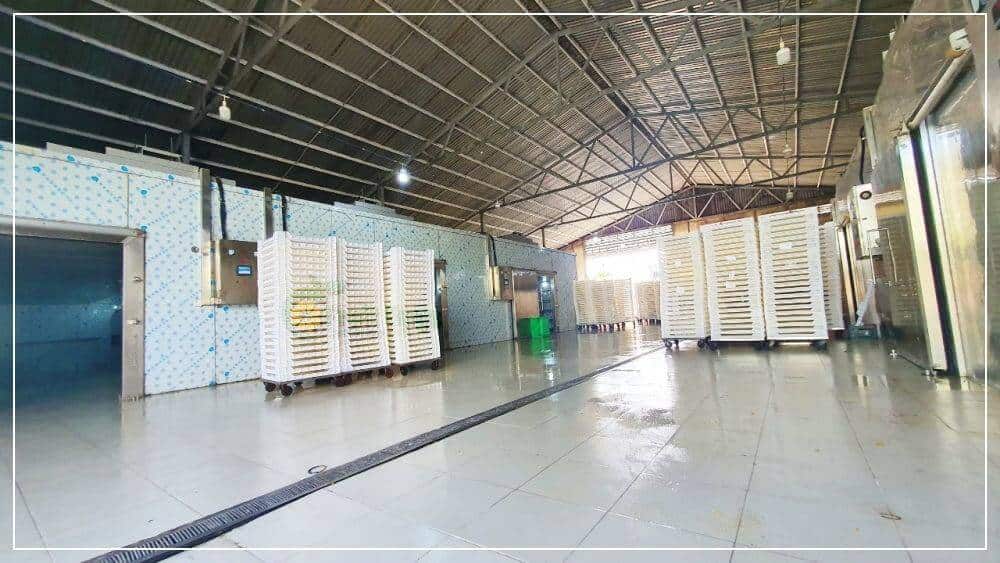 The main principle of this freeze-drying technology is that the drying chamber is maintained at a temperature of 0-10°C, creating a difference in temperature and pressure inside and outside the product. At that point, the water vapor in the product begins to evaporate and the product will gradually dry out and remove the water component of the fruit, leaving the vitamins and fiber in a dry, combined and high quality form to produce. Such a great snack
When it reaches a certain dryness, the product will be cooled and packaged for delivery to the customer. We are delighted to bring our customers the most delicious, natural and most nutritious dried fruits to match a variety of dishes with local flavors.
Why should you choose Fruitbuys as your business partner?
Fruitbuys Vietnam is a brand specializing in the production and wholesale of high quality dried fruit in Vietnam. Over the years, we have been trusted and favored by many partners who are food retailers around the world.
Fruitbuys is a brand managed by Wahapy Co., Ltd that offers a wide range of dried fruit products and Fruitbuys is the one and only place that can meet all your dried fruit needs from soft to crunchy – from sugary to no way. We are customer-centric and service-focused to satisfy all customer requirements
In order to continuously bring joy and satisfaction to customers, Fruitbuys forges strong partnerships with businesses that adhere to the highest quality standards in their products.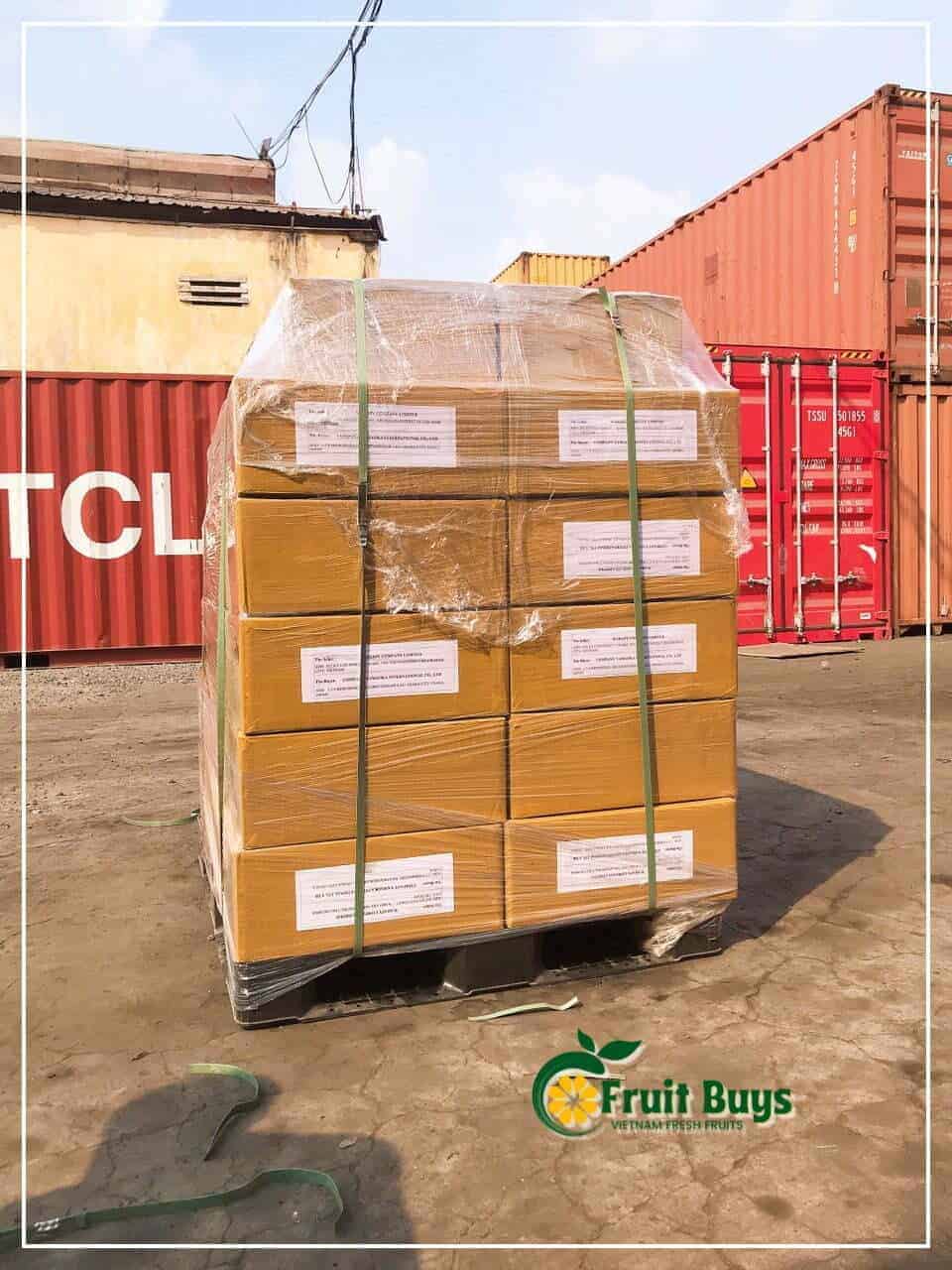 Fruitbuys Vietnam was born with the motto 'Quality assurance and price stability' as the business principle. We pride ourselves on our distinctive features and at Fruitbuys we focus on quality over quantity. Even if the quantity is small, we still accept production for you
Fruitbuys has made great strides in supplying and exporting dried fruit to fastidious countries such as Japan, USA, UK,… Please contact a Fruitbuys expert immediately for advice and purchase Soft Dried Mango as quickly as possible. Sincerely thank you
CONTACT US