How is soft dried papaya beneficial and harmful?
A variety of valuable nutrients in the composition determine the beneficial properties of soft dried papaya. Dried Papaya has healing effects, rejuvenates the body, affects emotional mood. Let's discover how positive effects of dried papaya fruit can be on your body
Inhibits the growth of malignancies, binds and eliminates free radicals thanks to its antioxidant properties.
Prevents infection from viral infections, strengthens the resistance of the immune system.
Saturated vitamins, minerals, prevention of vitamin deficiency, anemia.
Accelerate digestion, complete assimilation of nutrients preserved by enzymes.
Improve intestinal motility, timely withdraw rotting products.
Reduce the amount of 'bad' cholesterol in the blood.
Stabilize menstrual cycle in women, increase vitality in men, improve semen quality.
Increases elasticity, strengthens the vessel wall, protects the heart.
Prevents vision loss, the development of cataracts, retinal detachment.
Establishes intercellular metabolism, removes accumulated fluid, normalizes excretory organs.
Accelerates cell regeneration, heals wounds, cuts.
Maintain normal blood clotting rate.
Focused attention, remembering a larger amount of information.
Stabilizes psycho-emotional state, improves mood.
Fight chronic fatigue, increase vitality.
Reduce joint pain.
Contraindications when using soft dried papaya:
Children under three years old
Patients with gastric ulcer, gastritis in the acute stage
People who are allergic to papaya and who are taking blood thinners
Pregnant and lactating women
Diabetic patient
People who are overweight
For maximum benefit and without harming yourself, it is recommended to consume the product in an amount not exceeding 100 g per day.
Nutritional composition of dried papaya fruit
The calorie content in dried papaya, like any other dried fruits, is not small, however, even those who want to lose weight should not be afraid of this product. Provided this 'dessert' fits into the established daily calorie intake for weight loss, it is not only possible but even necessary to eat because of its many useful properties.
The calorie content of dried papaya per 100 grams is 340 kcal, of which:
Protein – 20.7 g
Fat – 52.9 g
Carbohydrates – 10.5 g
Fiber – 1.7 g
Water – 88.1 g
Dried fruit is a food that provides carbohydrates, but the quantity is not much, but protein and fat are provided in sufficient quantities, increasing the nutritional value. By the way, you should not be afraid of these fats, they are mainly composed of unsaturated fatty acids, are natural, and therefore are not deposited in unnecessary places
Of course, you should consume in moderation to provide the most important substance for the body's functions. In addition to good fats, dried papaya contains many other biological nutrients, let's see their characteristics.
Vitamins in 100g of dried fruit papaya
Vitamin A, RE – 47 mcg;
Alpha caroten – 2 mcg;
Beta caroten – 0,274 mg;
Beta Cryptoxanthin – 589 mcg;
Lycopene – 1828 mcg;
Lutein + Zeaxanthin – 89 mcg;
Vitamin B1, thiamine – 0,023 mg;
Vitamin B2, riboflavin – 0,027 mg;
Vitamin B4, choline – 6,1 mg;
Vitamin B5, axit pantothenic – 0,191 mg;
Vitamin B6, pyridoxine – 0,038 mcg;
Vitamin B9, folate – 37 mcg;
Vitamin C, axit ascorbic – 60,9 mg;
Vitamin E, alpha-tocopherol – 0,3 mg;
Beta tocopherol – 0,02 mg;
Gamma tocopherol – 0,09 mg;
Delta Tocopherol – 0,01 mg;
Vitamin K, phylloquinone – 2,6 μg;
Vitamin PP, NE – 0,357 mg.
Macronutrients per 100g dried papaya:
Potassium – 182 mg;
Calcium – 20 mg;
Magnesium – 21 mg;
Sodium – 8 mg;
Phosphorus – 10 mg
Microelements per 100g of dried papaya:
Iron – 0.5 mg;
Manganese – 0.04 mg;
Copper – 45 mcg;
Selenium – 0.6 mcg;
Zinc – 0.08 mg.
Fatty acids per 100g dried papaya:
Saturated – 0.081 g;
Monounsaturated – 0.072 g;
Polyunsaturated – 0.058 g.
Polyunsaturated fatty acids per 100 g of dried papaya:
Omega-3 – 0,047 g
Omega-6 – 0,011 g
Dried papaya fruit also has a good amino acid composition, digestible carbohydrates in dried fruit – 7.82 g per 100 g, of which glucose and fructose make up about equal.
How to make soft dried papaya fruit in Vietnam?
Fruitbuys Vietnam is a company specializing in the production and wholesale of dried fruit products in Vietnam. We are proud of our philosophy that a successful business needs to combine technology, research and innovation
Advanced freeze drying technology allows us to create delicious and healthy dried fruits directly from fresh fruit. This is possible because Fruitbuys' dried fruit is produced using modern freeze-drying technology.
Fruitbuys's dried papaya fruit is made from the best quality fruit ingredients, selected from the most suitable farms in Vietnam. Dried papaya fruit is processed and dried by a closed freeze drying technology that evaporates moisture by drying at a temperature of 0-10 degrees Celsius, so it retains its natural aroma and sweetness.
The main principle of this freeze-drying technology is that the drying chamber is maintained at a temperature of 0-10°C, creating a difference in temperature a
nd pressure inside and outside the product. At that point, the water vapor in the product begins to evaporate and the product will gradually dry out and remove the water component of the fruit, leaving the vitamins and fiber in a dry, combined and high quality form to produce. Such a great snack
Learn More: 7 Reasons Why Dried Papaya Is Good for You – Nutrition & Benefits
When it reaches a certain dryness, the product will be cooled and packaged for delivery to the customer. We are delighted to bring our customers the most delicious, natural and most nutritious dried fruits to match a variety of dishes with local flavors.
Why should you choose Fruitbuys as your business partner?
Fruitbuys Vietnam is a brand specializing in the production and wholesale of high quality dried fruit in Vietnam. Over the years, we have been trusted and favored by many partners who are food retailers around the world.
Fruitbuys is a brand managed by Wahapy Co., Ltd that offers a wide range of dried fruit products and Fruitbuys is the one and only place that can meet all your dried fruit needs from soft to crunchy – from sugary to no way. We are customer-centric and service-focused to satisfy all customer requirements
In order to continuously bring joy and satisfaction to customers, Fruitbuys forges strong partnerships with businesses that adhere to the highest quality standards in their products.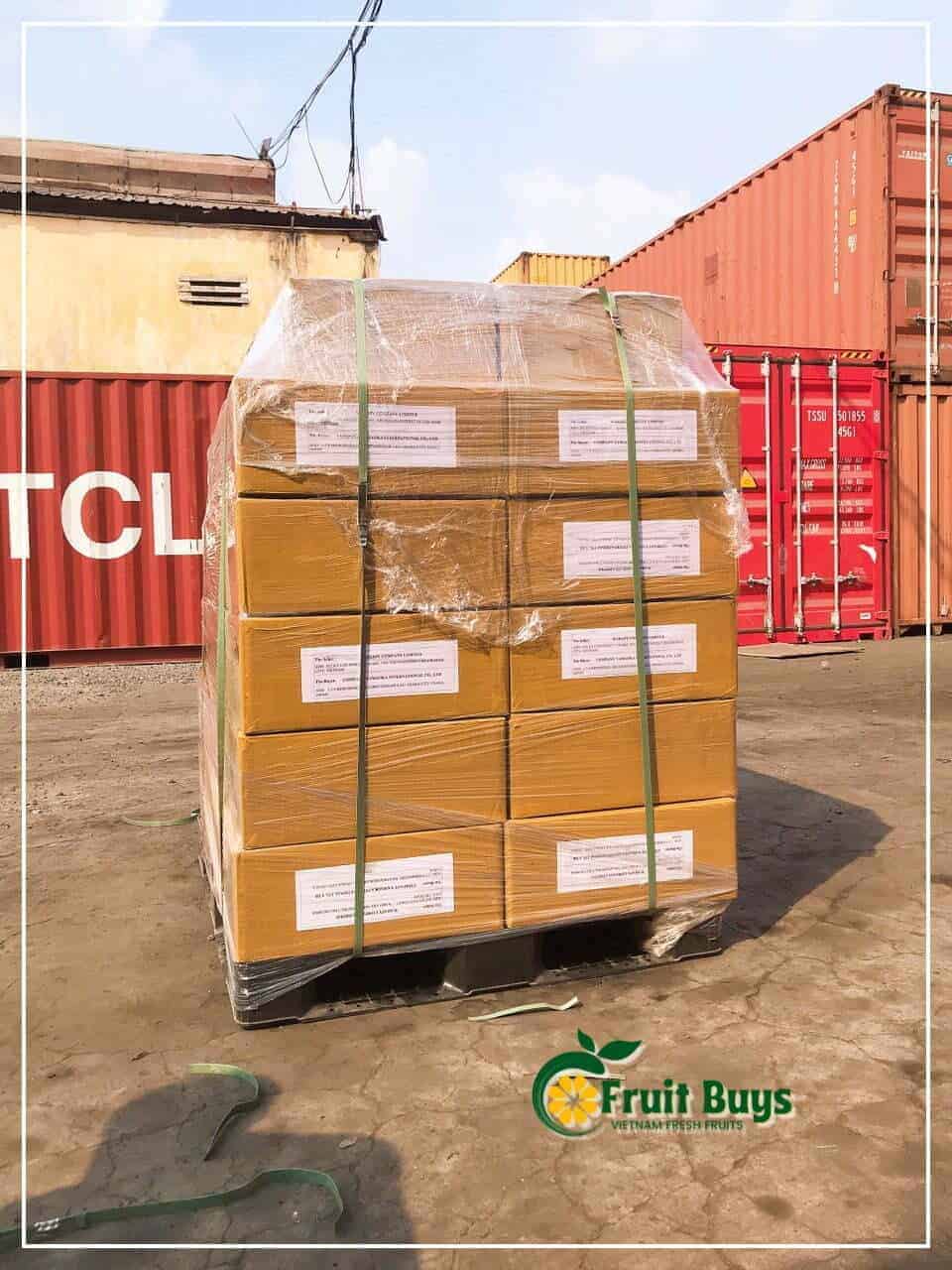 Fruitbuys Vietnam was born with the motto 'Quality assurance and price stability' as the business principle. We pride ourselves on our distinctive features and at Fruitbuys we focus on quality over quantity. Even if the quantity is small, we still accept production for you
Fruitbuys has made great strides in supplying and exporting dried fruit to fastidious countries such as Japan, USA, UK,… Please contact a Fruitbuys expert immediately for advice and purchase Soft Dried Papaya Fruit as quickly as possible. Sincerely thank you
CONTACT US
Soft Dried Papaya (Low Sugar)
$0.79/ 100g (3.53 Ounces)
About this item
FruitBuys is a professional dried fruit processing factory, we carefully select soft dried papayas for our products. We offer the sweetest and tastiest papaya because we are providing the best dried papaya in the whole world. The hand-picked papayas are processed in a closed cycle below 80 degrees to ensure the original nutrition, taste, color, shape and flavor are preserved.
We are building a supply chain to support local farmers in Vietnam by providing them with stable orders and creating even greater demand. So, whether you are in Vietnam or anywhere in the world, come to our website for the easiest ways to buy high-quality sugar-free dried papaya!
Specifications of Soft Dried Papaya
| | |
| --- | --- |
| Product name: | Soft Dried Papaya |
| Main material: | Fresh Papaya |
| Cultivation type: | Common, Open Air |
| Processing method: | Heat dried at 45°C to 65°C |
| Max. moisture (%): | 15 |
| Taste: | Natural sweetness, soft and chewy, full of papaya original flavor |
| Color: | Orange, Red |
| Feature: | 95% ripe papaya and 5% sugar, nothing else added. Absolutely NO additives or preservatives, great for adults. Delicious, natural, healthy fruit snack products made from real fruit and full of nutrition like fresh fruit |
| Certification: | HACCP/ISO/CO/Phytosanitary/Test report/ Nutrition facts |
| Use: | Snacking, providing nutrition, vitamins and other ingredients |
| Storage instructions: | Store at the cool and dry place (23-27°C) |
| Shelf life: | 9 - 12 months |
| Country_of_origin: | Vietnam |
| Brand name: | FruitBuys |
| HS code: | 20089990 |
| Manufacturing_lead_time: | 20 - 25 days / 3 tons |
| Port of loading: | Cat Lai port |
| Container capacity: | 20ft/ 520 ctns - 40ft/ 1100 ctns |
| Packaging: | 100g, 500g retail package, bulk package 20kg |
| Box size: | 30x40x50 cm |
| Weight (kg/box): | 20 kg |
| Sample time: | 7 working days (depending on when we will confirm the exact delivery date) |
| Payment terms: | T/T 40% production deposit, the rest 60% to be paid before shipment or through L/C |
| Shipping method: | FOB, CIF,DDP( Can to Amazon FBA directly) both by sea and by air |
| MOQ: | 20 kg |
| Additional: | OEM/ODM service is welcome |
Categories
You may also like…
$

0.79

/ 100g (3.53 Ounces)